Architecting the Agile Enterprise with the Agile Cloud Manager
Part 5 of 16: Appliance-Based Architecture
The Agile Cloud Manager enables an organization to encapsulate its services inside simple appliances that are cloud-agnostic and that can be managed using one simple interface.
Figure 4 is entitled "Appliance-Based Architecture" and illustrates how simple appliances make it so much easier for your systems to be managed.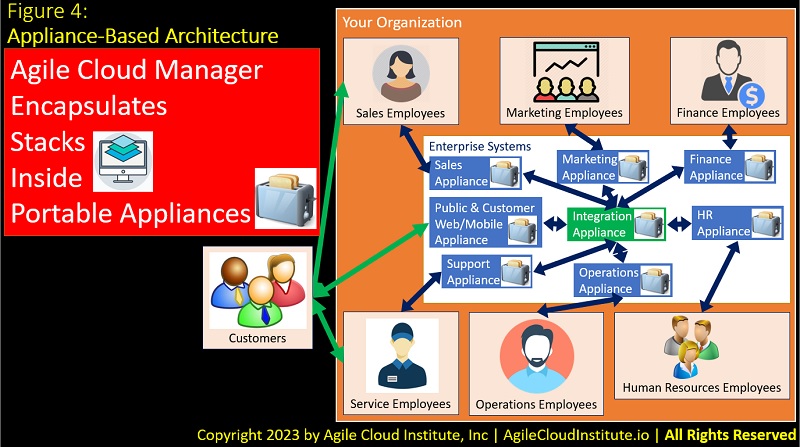 An appliance should be as simple to use as a toaster.
This way, your applications teams can limit their involvement to configuring toasters, and your platform/infrastructure teams can focus on repeatable processes for delivering high quality toasters.
back to Site Home
back to Architecture section Home
Back to Part 4 of 16